Research and Development Team
If you want more information, leave your name and email below.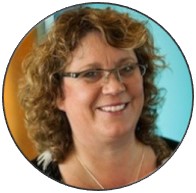 Dr. Penny Corkum, Ph. D. (Registered Psychologist)
Principal Investigator
Dr. Corkum is a full professor in the Department of Psychology & Neuroscience at Dalhousie University where she is also cross appointed in Psychiatry and Pediatrics. Her clinical practice, research, and teaching are in the areas of child mental health and sleep. Dr. Corkum has a particular interest in neurodevelopment disorders in children with a focus on ADHD, LD, and ASD, and she has an extensive background in and passion for school psychology. Dr. Corkum is the Director of the Colchester East Hants ADHD Clinic (CEHHA), and Scientific Staff at the IWK Health Centre.
Dr. Shelly Weiss
Co-Principal Investigator
MD, Hospital for Sick Children Research Institute
Dr. Weiss is a Pediatric Neurologist at the Hospital for Sick Children (SickKids) and a Professor in the Faculty of Medicine at the University of Toronto. Dr. Weiss's clinical work focuses primarily on epilepsy, epilepsy surgery, and pediatric sleep disorders. Her research focuses on treatment strategies for children with a variety of sleep disorders. She has been involved in the clinical evaluation of children with sleep disorders for the last 25 years, both as a developmental paediatrician and neurologist and directs the Sleep Neurology Clinic at SickKids.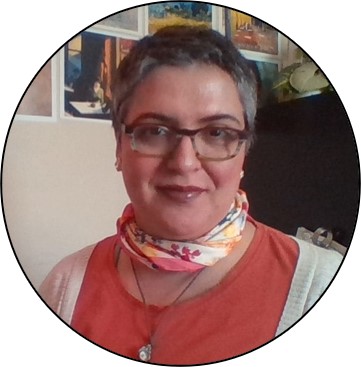 Dr. Nezihe (Nez) Elik, Ph. D. (Registered Psychologist)
Co-Investigator
Dr. Elik is a registered school, clinical, and health psychologist, who recently founded a private practice clinic in Ancaster, Ontario. She is an adjunct faculty at the Department of Psychiatry and Behavioural Neurosciences at McMaster University. She worked in the departments of Neuropsychiatry (ADHD), Developmental Pediatrics, and Pediatric Chronic Pain at the Hospital for Sick Children and McMaster Children's Hospital before fully moving to private practice in February 2021. She works with children, adolescents, and adults (individual therapy, parenting), with a specialization in the assessment and treatment of children and adolescents with developmental, learning, and social-emotional difficulties and chronic health conditions. She is also focused on improving inter-professional collaboration between home, school, and healthcare practitioners in order to maximize the use of resources and obtain the best outcomes for children and adolescents. In addition to the ASSIST program, she has been active in research through supervision of Masters and Honours' theses over the past 15 years on various topics, including ADHD, executive functions, and chronic pain.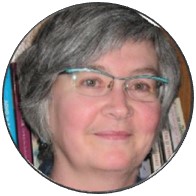 Dr. Melissa McGonnell, Ph. D. (Registered Psychologist)
Co-Investigator
Dr. McGonnell is the co-coordinator of the School Psychology Program at Mount Saint Vincent University, and specializes in psychoeducational assessment and consultation with children, teens, and adults. Prior to completing a PhD in Clinical Psychology at Dalhousie University, Dr. McGonnell worked as a teacher for 17 years, primarily with children and adolescents with learning disabilities. She has a particular interest in the assessment of learning disabilities and ADHD. Dr. McGonnell is committed to ensuring that assessment findings are clearly communicated and that appropriate and helpful recommendations are developed in consultation with individuals, families, and other professionals working with them.
Dr. Isabel Smith, Ph. D. (Registered Psychologist)
Co-Investigator
Dr. Smith is a Professor and the Joan and Jack Craig Chair in Autism Research in the Department of Pediatrics at Dalhousie University. As a clinical-developmental psychologist, she relishes the opportunity to supervise many undergraduate and graduate trainees through her cross-appointment in the Department of Psychology and Neuroscience. Dr. Smith consults widely in regard to her clinical expertise in the diagnosis of ASD. She directs the IWK Autism Research Centre, based at the IWK Health Centre, which focuses on studies of early identification and intervention for children with autism spectrum disorder (ASD), the developmental trajectories of individuals with ASD, and development and evaluation of interventions designed to improve the capacities of parents, healthcare providers and educators to meet the needs of children and youth with ASD.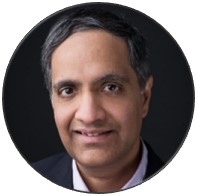 Dr. Ramesh Venkat, Ph. D
Co-Investigator
Dr. Venkat is an Associate Professor of Marketing and Director of the David Sobey Centre for Innovation in Retailing and Services at Saint Mary's University. His research focus is on internet marketing, customer satisfaction, brand-customer experience, and social influences on consumer behaviour.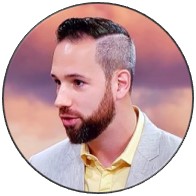 Dr. Paul Ralph, Ph. D
Co-Investigator
Dr. Paul Ralph is an award-winning scientist, author, consultant, and Professor of Software Engineering in the Faculty of Computer science at Dalhousie University. His research intersects software engineering, project management and human-computer interaction. He has received funding from Google and The National Sciences and Engineering Research Council of Canada. Dr. Ralph holds a PhD in Management from the University of British Columbia.
Dr. Melanie Barwick
Collaborator
PhD, CPsych, Hospital for Sick Children Research Institute
Dr. Barwick is a Registered Psychologist and Senior Scientist in the Department of Psychiatry and in the Child Health Evaluative Sciences program of the SickKids' Research Institute. She is Full Professor in the Department of Psychiatry, Faculty of Medicine and in the Dalla Lana School of Public Health at the University of Toronto. Her research focus is on empirically supported approaches, measures, and tools to facilitate the implementation of evidence-based practices across multiple contexts.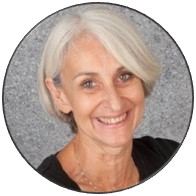 Ms. Jacquie Brown
Collaborator
Ms. Brown is an experienced implementation consultant in the field of non-profit children, youth and family services with particular knowledge and expertise in systems, management, inter and intra-organisational integration and implementation science and practice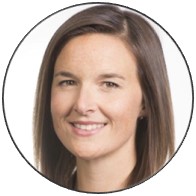 Dr. Jennifer Zwicker
Collaborator
PhD, University of Calgary
Dr. Zwicker is the Director of Health Policy at the School of Public Policy and an assistant professor in the Faculty of Kinesiology at the University of Calgary. She is a member of the Owerko Center in the Alberta Children's Hospital Research Institute and the O'Brien Institute of Public Health. Dr. Zwicker's recent research utilizes economic evaluation and policy analysis to assess interventions and inform policy around allocation of funding, services and supports for children and youth with disabilities and their families.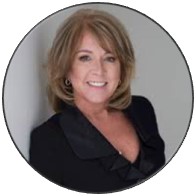 Ms. Betty-Jean Aucoin
Consultant
Ms. Aucoin leads Aucoin Leadership Consulting supporting education and business leadership. She retired from the Nova Scotia Teachers Union as Executive Staff Officer of Professional Learning. Betty Jean has 31 years of experience in the school system. She has worked in many roles including classroom teacher, principal, middle level coordinator of programs and student services for the South Shore Regional Centre for Education, and adjunct professor at St. Francis Xavier University. She has led the implementation of many programs and is sought out as a consultant on education system change.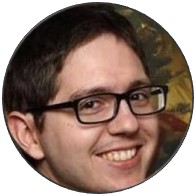 Matt Orr
PhD Student
Matt is completing his PhD in the Experimental Psychology program at Dalhousie University. Matt previously completed his Bachelor of Science in Psychology at Dalhousie University in 2012, an Honours Certificate at Saint Mary's University in 2013, and a Master of Arts in Research at Mount Saint Vincent University in 2017. Matt has been working on the Better Nights, Better Days study and ASSIST/Teacher Help Study since June 2016.